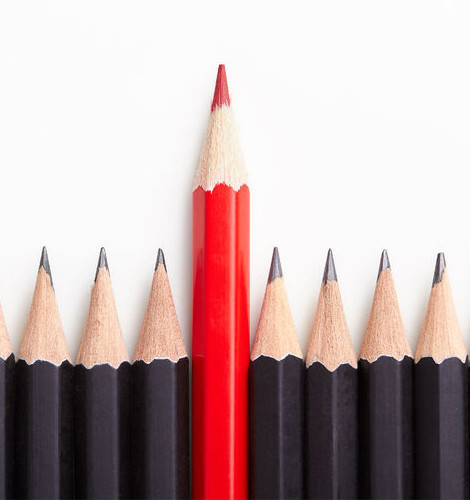 About Us
About Us
About Us
Since its establishment in 2005, EKA's reputation for delivering relevant, impactful, and dynamic training and consulting programs is the cornerstone of the organization. We engage leading experts in management, psychology, and education, to assist clients in identifying, monitoring, and developing training and profiling solutions. We seek to make change happen and enable individuals and organizations realize their potential. We develop talent and organize people to be more effective and motivate them to perform at their best. This philosophy underlies all our consulting and training programs, and is a common vision shared by every member of the company. United by their passion for excellence, they each bring their valuable individual experience to ensuring flawless execution of every engagement.
Having partnered hundreds of organizations and enabled meaningful, sustainable impact in the lives of tens of thousands of people, EKA was awarded SG50 Singapore's Outstanding Enterprise in 2015.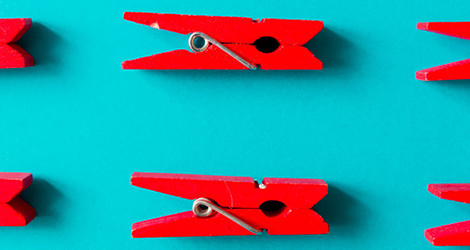 Our Approach
Our Approach
Our Approach
We at EKA believe that the upside for organizations and businesses to benefit from behavioral research is significant. We make this cutting-edge research practical for organizations by translating the best ideas and theories into applicable training, technological solutions and sound advice. On the basis of granular, transparent analysis that is rich and insightful, we provide actionable, data-driven answers to critical strategic questions.
EKA employs a three-tiered methodology to our programs:
Awareness
Exposure
Application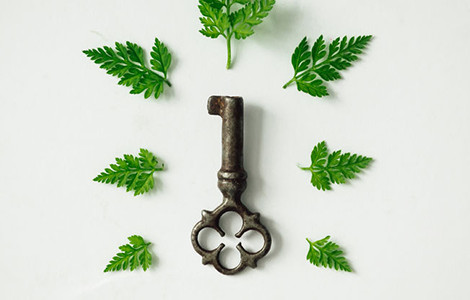 Balance Act: Mental Wellness
Balance Act: Mental Wellness
Balance Act: Mental Wellness
In our busy lives we all occasionally feel out of balance. At times, some of us might even feel that we are on the edge of losing control. The idea of obtaining emotional balance is not simply about getting rid of negative emotions, but instead learning how to experience them, cope with them and keep them moderated. This series includes a variety of workshops focusing on time management, stress management, resilience and Emotional Intelligence (EQ).
Emotional Intelligence
Emotional Intelligence describes an ability, capacity, or skill to perceive, assess, and manage the emotions of one's self, of others, and of groups. Emotional Intelligence is at the heart of self-leadership and good relationships, which are essential within any organization. Employees who can manage their own emotions and respond to the emotions of others make better decisions, get the job done more effectively and build relationships with internal or external clients. Our Emotional Intelligence workshop equips employees and new managers with the ability to emotionally manage themselves, their peers and sub-ordinates.
Time Management
Time Craft was designed to allow participants to learn to better manage their time. These skills, modeled after highly successful people who juggle multiple demands and constantly changing priorities, is taught using a combination of hands on situational learning, structured experiences and actual supervised planning sessions. Participants will learn to firstly, manage their time better, and subsequently, make time work for them.
Stress Management
In this workshop, participants will discover their individual stress styles and patterns, their energizers and triggers, as well as explore and learn stress busters best suited for their stress patterns. This individualized formula has been the bedrock of our successful stress management series.
Resilience
Resilience is about our ability to weather the storms that life throws at us. In this module, we will look at the factors that contribute to resilience and how we can leverage on these factors. Participants will learn how they can change their thinking patterns as well as the strategies they can use to be more resilient and overcome any challenges they face.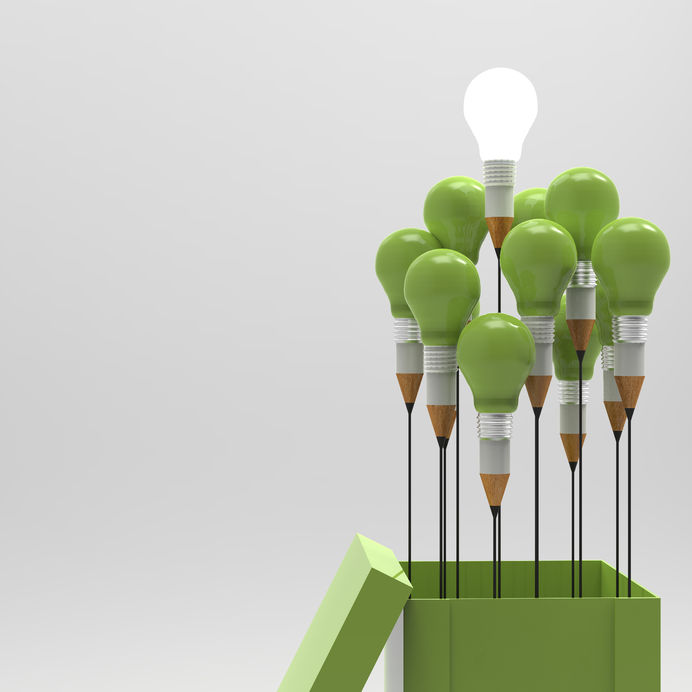 Design Thinking
Design Thinking
Design Thinking
In the simplest terms, Design Thinking is "a formal method for practical, creative resolution of problems or issues, with the intent of an improved future result." It's a methodology for actualizing concepts and ideas.
Design Thinking attempts to inspire the essential element of creativity, the ability to take an abstract idea and create something with it. It's based upon the fundamental belief that an unexecuted idea, one that is never realized, is a worthless proposition and that doing is equally as valuable as thinking.
The Design Thinking process first defines the problem and then implements the solutions, always with the needs of the user demographic at the core of concept development. This process focuses on needs finding, understanding, creating, thinking, and doing. At the core of this process is a bias towards action and creation: by creating and testing something, people can continue to learn and improve upon their initial ideas.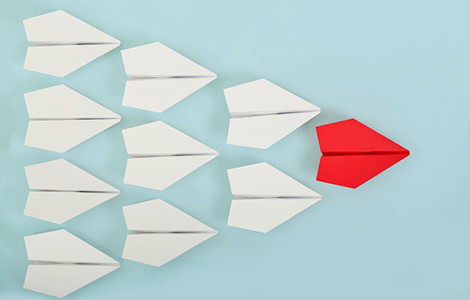 High Performing Leader
High Performing Leader
High Performing Leader
The main determinant of an employees' levels of engagement at work is their manager. Research consistently shows
that managers can account for at least 70% of their employees' engagement. And because engagement directly drives team profitability, productivity, and retention, improving an organization's performance depends on managers who can positively affect the engagement of every team member.
The High Performing Leader program teaches leaders and managers how to integrate the strategies and principles of the world's greatest leaders into their own management style. By integrating these approaches into their own unique style, leaders can increase their effectiveness by enhancing each team member's engagement to deliver high-performance outcomes from their team.
The course will provide leaders and managers with the tools, techniques, and practical experience they need to help them more confidently and effectively manage their daily responsibilities.
"We are all faced with a series of great opportunities brilliantly disguised as impossible situations."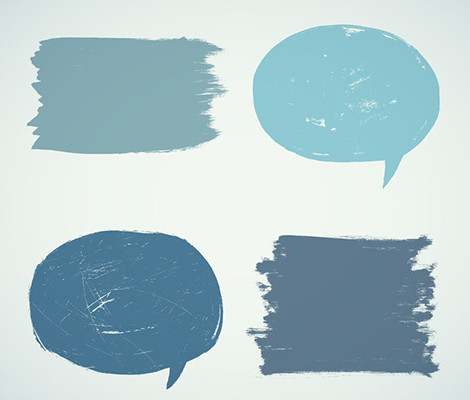 Interpersonal Communication
Interpersonal Communication
Interpersonal Communication
Effective interpersonal communication is an essential factor in the success for personal and organizational progress. For success, individuals must listen for meaning, speak with clarity, engage in dialogue and discussion, and continually provide feedback. This workshop is put together to better help participants understand how they communicate and how to overcome personal barriers to communication
In this program, participants will:
Learn the fundamentals of clear and result driven communication.
Explore their perceptions of their current communication styles.
Discover the power of body language in enhancing communication.
Learn to communicate more flexibly.
Learn to be more confident and assertive.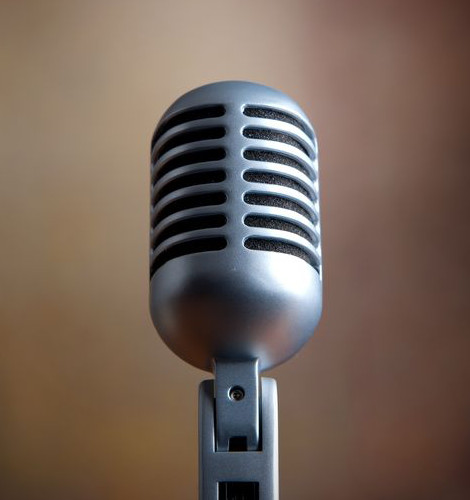 Presentation Skills
Presentation Skills
Presentation Skills
This workshop series is geared to enable participants to attain a high level of presentation dynamics, skills and elegance. Working from the fundamentals up, this series of modules can be taken together or in parts.
Program outline:
Organization of a Presentation
Understanding the power of opening
Making your presentation memorable
Structuring your presentation
Fundamentals of an Impressive Presentation
Support materials
Stories and personal experiences
Fluency and Clarity
Vocal basics: rhythm & projection
Vocal variety: pace, tone & volume
Facial expressions and body language
Speaking blueprint
Making an Impression
Dressing and conduct
Create impact
Build rapport
Facing Audiences
Audience analysis
Using visual aids
Handling questions and answers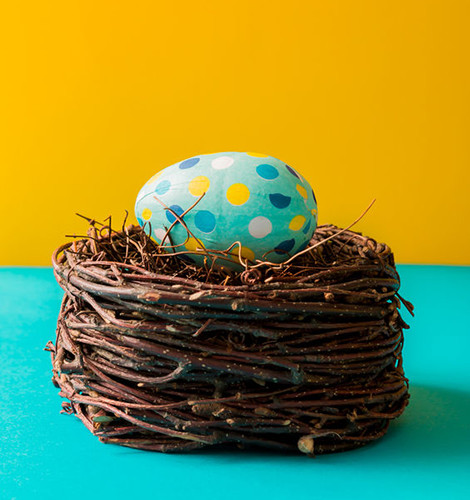 Psychometric Profiling
Psychometric Profiling
Psychometric Profiling
"Awareness of our innate personality types and traits is a powerful thing; it allows us to better maximize our inclinations, our natural talents and gifts, as well as be able to minimize our blind-spots."
Personality profiling is based on the idea that each of us has a particular set of gifts, a set of mental tools that we have become comfortable using and thus reach for in the everyday business of living. Although we all have access to the same basic tools in our psychological toolbox, we are often more comfortable with some tools over others. It is our unique set of preferences that makes us appear similar or dissimilar to others.
Profiling allows individuals to become more aware of themselves, their reactions in the process of living every day as well as the reactions of those around them. It also provides organizations with a better understanding of itself and allows for development of frameworks and foundations for individual/ departmental/ organizational development in many areas including leadership, working and learning styles, team dynamics, emotional intelligence, stress management and overall personal development.
Our team is proficient in administering and interpreting the following instruments:
Myers-Briggs Type Indicator (MBTI)
DiSC
Emergenetics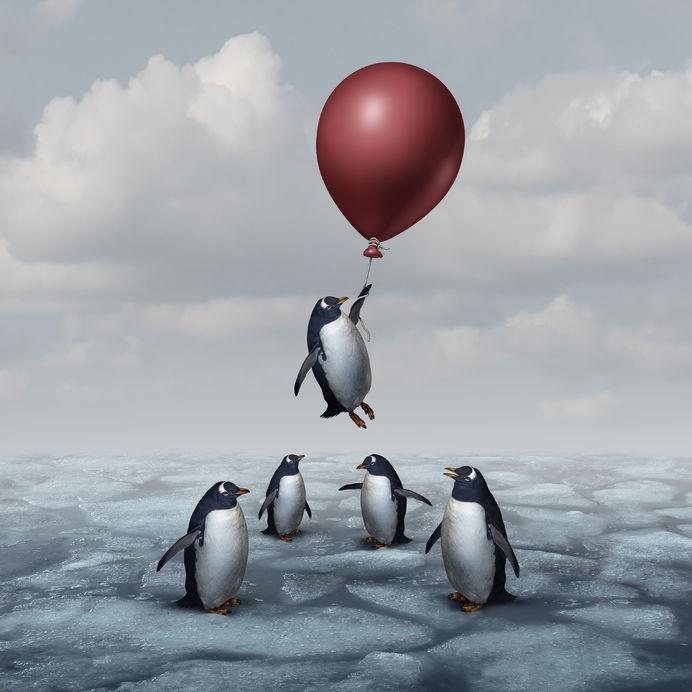 Sales Techniques: The PAL Model
Sales Techniques: The PAL Model
Sales Techniques: The PAL Model
"For all of us, selling is in our everyday life. We sell cars, policies, houses, solutions and various other products. Even when we talk, we seek buy-in from the people around us. We sell ideas, concepts and even our work presentations."
PAL is a sales model that is specially designed to break away from teaching hard-sell techniques. It focuses on establishing, building and retaining customer relationships. This workshop is a comprehensive seminar that combines the power of the PAL Model, the MBTI and the Dunn and Dunn Model with new and innovative sales methodologies to allow for a synergy of our natural strengths and powerful sales techniques for maximum results.
 "Everything you can imagine is real."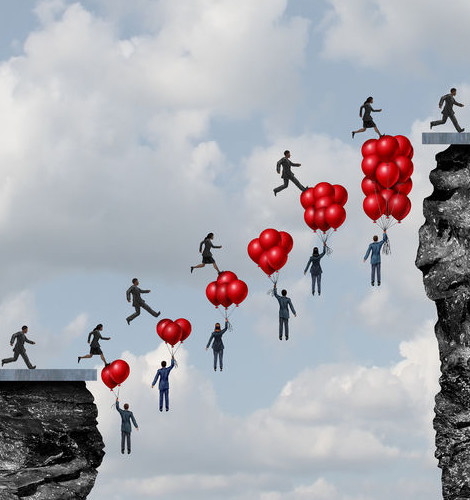 Service Excellence
Service Excellence
Service Excellence
"Good customer service is the lifeblood of any business."
Providing excellent customer service, whether internally or externally, is vital for continued business success and progress. This workshop will highlight key principles that everyone in your organization can apply to achieve superior service. Packed with true stories, powerful examples, structured experiences, and role-play this program will show participants how to:
Exceed customers' expectations
Gain a mindset of service excellence
Manage customers' expectations
Appreciate the value of customer complaints
Learn effective service recovery
Take personal responsibility
Learn to see the customers' point of view
Manage difficult customers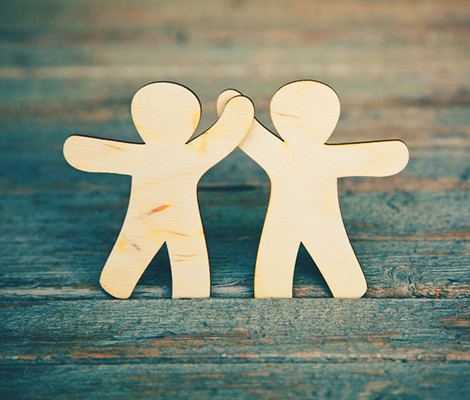 Teambuilding
Teambuilding
Teambuilding
Fostering teamwork is creating a work culture that values collaboration. In a teamwork environment, people understand and believe that thinking, planning, decisions and actions are better when done cooperatively. People recognize, and even assimilate, the belief that "none of us is as good as all of us."
Our programs allow each participant to personally experience what being a team means, rather than simply being part of a team. We use structured experiences to teach participants not just experientially and entertainingly, but also to their fullest learning capacity.
We don't just build teams, we inspire them.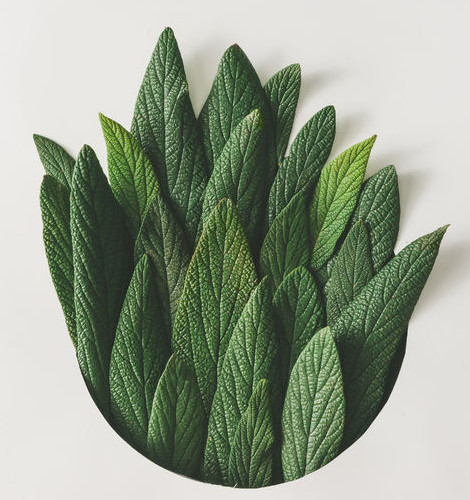 Strategic HR Consulting
Strategic HR Consulting
Strategic HR Consulting
All aspects of business have come to rely on rigorous evidence-based reasoning and data analytics: why should HR be any different? We offer bespoke services to help leaders and organizations make better people decisions using data. This includes:
Navigating Change (Effective Change Management)
Cultural Evolution (Creating Culture Change)
People Analytics 101 for HR professionals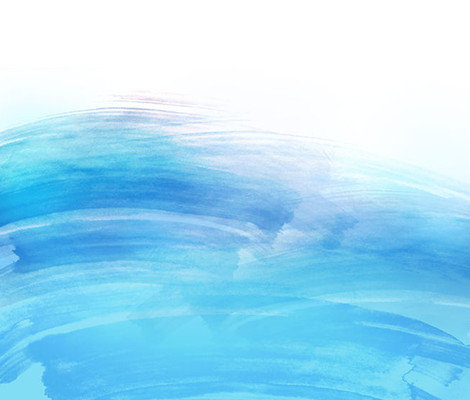 Value Innovation: Blue Ocean Strategy
Value Innovation: Blue Ocean Strategy
Value Innovation: Blue Ocean Strategy
Drawing from the latest Blue Ocean Strategy paradigm, this workshop is useful in helping organizations and individuals conceptualize and create break-through ideas, plans and formulas to make the competition irrelevant. The cornerstone of Blue Ocean Strategy is 'Value Innovation'. A blue ocean is created when a company achieves value innovation that creates value simultaneously for both the buyer and the company. The innovation (in terms of product, service, or delivery) must raise and create value for the market, while simultaneously reducing or eliminating features or services that are less valued by the current or future market.
Pioneered by Kim & Mauborgne (Harvard Business School), Blue Ocean Strategy imagines a market universe composed of two sorts of oceans- red oceans and blue oceans. In the red oceans, industry boundaries are defined and accepted, and the competitive rules of the game are known. Here companies try to outperform their rivals to grab a greater share of existing demand. Blue oceans, in contrast, are defined by untapped market space, demand creation, and the opportunity for highly profitable growth. In blue oceans, competition is irrelevant as the rules of the game are waiting to be set.
"The most authentic thing about us is our capacity to create, to overcome, to endure, to transform, to love and to be greater than ourselves."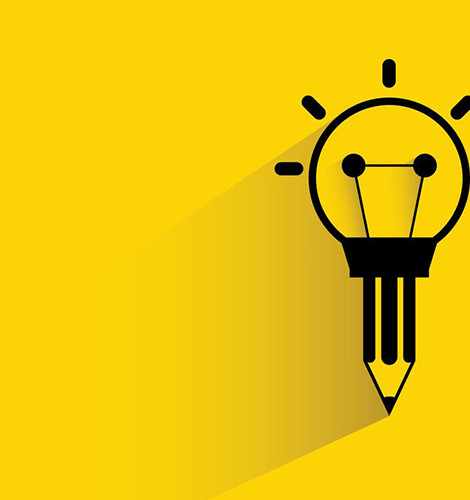 Strategic Planning / Workplan Facilitation
Strategic Planning / Workplan Facilitation
Strategic Planning / Workplan Facilitation
A signature program for top teams, this program focuses on using the Value Innovation paradigm to facilitate the client's workplan and/or strategy formulation. Participants will be systematically led through the concept of Value Innovation, and learn the skills required to apply to the identification of client groups, partners, the market environment, and internal and external challenges. We use Appreciative Inquiry and opportunity mapping techniques and Open Space visioning to tap into the best of each team member. The team goes through a 4-stage process to create an actionable strategic map that becomes business-as-usual, instead of just a document locked away in a folder.